Elisabeth Hasselbeck's Tearful Apology to Erin Andrews
In a tearful apology to Dancing with the Stars' ESPN Reporter Erin Andrews, Elisabeth Hasselbeck admitted to being guilty of speaking before thinking. Yep, Elisabeth Hasselbeck put her foot in her mouth (again), live on The View.
And today Elisabeth apologized.
What did Elisabeth Hasselbeck say this time? Yesterday on The View, Elisabeth Hasselbeck said "Erin Andrews' peephole stalker is probably thinking he could have waited 12 weeks and seen it without prison time because Erin Andrews wears next to nothing on Dancing with the Stars".
"As a mother and a woman, I'm disappointed that she went there," says Erin Andrews.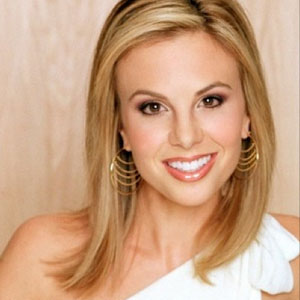 First Class Fashionista is where you can tell thousands of people what you think. Share a comment with thousands of visitors at First Class Fashionista. Is this First Class Fashionista Hot or Not? *First Class Fashionista is Copyright Protected. "First Class Fashionista" permits a direct homepage link and credit.

"First Class Fashionista" would like to invite you to shop:
Discount Designer Clothes
Discount Designer Shoes
Discount Designer Handbags
*BOOKMARK THIS SITE for Updates* Celebrity Oops