Bret Michaels Expected to Make a Full Recovery
This story warms the heart. Miraculously, Bret Michaels suffered from a serious brain hemorrhage– because Bret's network of heavenly and earthly angels went to work! Cared for by a team of skilled neurologists, Bret Michaels is now at home and is expected to make a full recovery.
Bret Michaels says he survived, in part, because of his will to live for his daughters.
"I was just sad. Not depressed. But sad thinking of my daughters growing up without me," says Bret Michaels.
Bret Michaels realizes he is lucky to be alive and he has a lot left to do.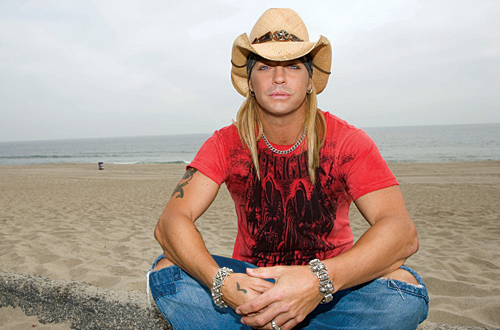 Here is where you can tell thousands of people what you think. Share a comment with thousands of visitors at First Class Fashionista. Is this First Class Fashionista Hot or Not? *First Class Fashionista is Copyright Protected. First Class Fashionista permits a direct homepage link and credit.

First Class Fashionista would like to invite you to shop:
Discount Designer Clothes
Discount Designer Shoes
Discount Designer Handbags
*BOOKMARK THIS SITE for Updates* Top Celebrity Gossip Blog