Vitamin Water Party at Jet Hotel
Vitamin Water "Night of Mayhem" Party held at Jet Hotel in Denver, Colorado on April 30, 2010. Jet Hotel is located at 1612 Wazee st. Denver, Colorado.
First Class Fashionista is proud to report that Denver hosted the latest successful Vitamin Water release party– And First Class Fashionista was on the scene to tell you what you missed.
Why Vitamin Water chose Denver:
Denver we know you like to show your dance floor dominance. That's why we're throwing an exclusive party just for you. Come listen to D-JR spin the hottest music, witness local artists at work, dance among the most talented in the area and get great prizes just for stopping by (also posted on facebook).
It's no secret that Denver is the hottest Hollywood hideout. Yes, Denver is the mile high home of A-list celebrities. And, like most First Class Fashionista Denverites, I too love to show off my dance floor moves and party with Denver's hottest A-list celebrities.
So when I heard Vitamin Water had chosen First Class Fashionista's star-studded city of Denver for their latest Vitamin Water Release Party, I put on my "Beyonce freakum dress" and headed downtown- Destination Vitamin Water Release Party Jet Hotel, Denver, Colorado.
First Class Fashionista arrived around 11 p.m. and there was no line- However if you know Denver's club scene, you know this is a bit early because although Denver's nightclubs close at 1:30 pm, First Class Fashionista Denverites love to make a late entrance.
But upon First Class Fashionista's arrival, I must admit, I was thinking this is Denver –the Hollywood hideout– NOT Los Angeles.
This means- We have a lot of A-listers in the Denver, Colorado area who are not representing. Simply said, most of Denver's a-listers don't show up to what should be Denver's own star-studded red carpet events.

However, I would like to give credit to the Denver Nuggets Basketball Team for representing Denver, Colorado. The Denver Nuggets are holding it down in the Mile High! Visit us and you too can be a First Class Fashionista and party with the Denver Nuggets!
Arriving at the door of the Vitamin Water release party at Jet Hotel, Denver Colorado at 11 p.m, First Class Fashionista was given Vitamin Water wrist bands by a friendly Vitamin Water representative and was escorted to the downstairs V.I.P area by a very handsome man.
The Vitamin Water "Night of Mayhem" release party, Denver V.I.P. area was located beyond a red rope, down a flight of stairs which lead into the swanky basement of the Jet Hotel. This area hosted reserved V.I.P seating, a dance floor and a private bar.
Lucky Vitamin Water Release Party V.I.P.'s also received a complimentary Vitamin Water "Night of Mayhem" pillow.
After getting drinks and listening to D-JR, First Class Fashionista checked out the dance floor upstairs- D-JR spins for both dance floors and plays the latest and the hottest tracks.
Upstairs a Vitamin Water Release Party, Denver ice sculpture was the decorative centerpiece of the dance floor and First Class Fashionista found a refrigerator stocked full of complimentary Vitamin Waters.
Yep, Denverites were sipping on free Vitamin Water while showing off our dance floor moves and dominance.
Who attended the Vitamin Water Release Party, Denver? We would be remiss if we didn't mention Bone Thugs-N-Harmony and don't miss Bone Thugs-N-Harmony at Denver's KS 107.5 Summer Jam. That's what's up, Bizzy Bone!
It was a great night. BUT girls were drinking a bit too much, falling down the stairs and being escorted / dragged up the stairs by bouncers.
Well, there wasn't a red carpet step and repeat, but overall Vitamin Water put on a good party.
Note: Want to invite us to your event or to be featured on First Class Fashionista contact us.

Bone Thugs-N-Harmony attended the Vitamin Water Release Party held at Jet Hotel in Denver, Colorado on April 30, 2010. Jet Hotel is located at 1612 Wazee st. Denver, Colorado.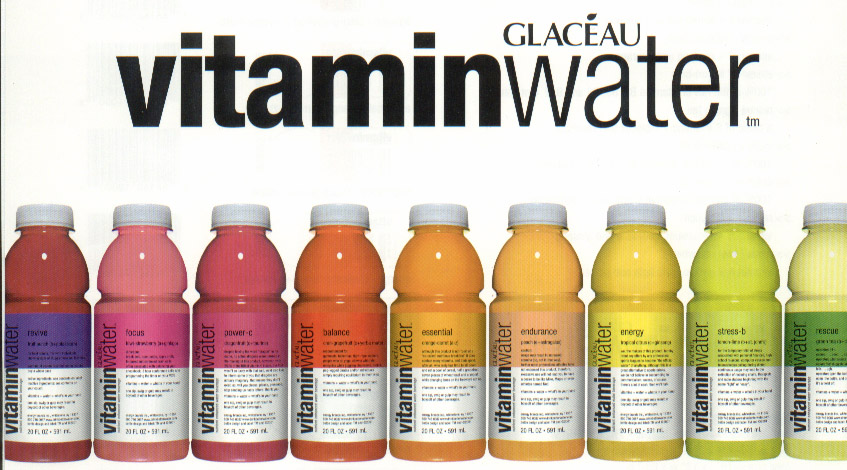 Here is where you can tell thousands of people what you think. Share a comment with thousands of visitors at First Class Fashionista. Is this First Class Fashionista Hot or Not? *First Class Fashionista is Copyright Protected. First Class Fashionista permits a direct homepage link and credit.

First Class Fashionista would like to invite you to shop:
Discount Designer Clothes
Discount Designer Shoes
Discount Designer Handbags
*BOOKMARK THIS SITE for Updates* Bone Thugs-N-Harmony in Denver