Alexis Neiers Sentenced to 6 Months and 3 Year Probabtion: Is Alexis Neiers innocent?
Reality star Alexis Neiers was reportedly sentenced to 6 months in jail and 3 years probation for allegedly burglarizing the home of Orlando Bloom. Alexis Neiers says she is innocent.
In a recent interview, Alexis Neiers says she chose to remain silent for her own safety.
"I made the decision for my own safety not to talk. It eats me up inside. Don't you think, for the last 8 months, I haven't wanted to scream my side of the story," says Alexis Neiers.
Alexis Neiers mom, Andrea Dunn, stands by her daughter's innocence.
"This is not right. This is not justice and I'm very sorry for all the people who were hurt by those people but my daughter did not hurt anybody and she was there by accident and we can't talk about why, how she got there," says Andrea Dunn.
Alexis Neiers is allegedly associated with the Hollywood Bling Ring / Brat Pack burglary ring. Alexis Neiers entered a plea of "no contest".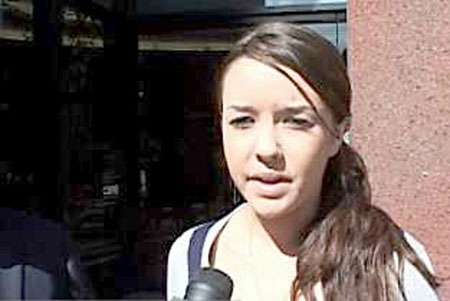 Here is where you can tell thousands of people what you think. Share a comment with thousands of visitors at First Class Fashionista. Is this First Class Fashionista Hot or Not? *First Class Fashionista is Copyright Protected. First Class Fashionista permits a direct homepage link and credit.

First Class Fashionista would like to invite you to shop:
Discount Designer Clothes
Discount Designer Shoes
Discount Designer Handbags
*BOOKMARK THIS SITE for Updates* celebrities in jail