Alicia Keys Pregnant and Engaged to Swizz Beatz
Is Alicia Keys pregnant? According to reports, yes. Rumor has it Alicia Keys is pregnant with her first child and is engaged to be married to Swizz Beatz this year. Word is Alicia Keys and Swizz Beatz are planning a very intimate and private wedding ceremony.
Swizz Beatz separated from wife Mashonda in April of 2008 and the couple's divorce was recently finalized.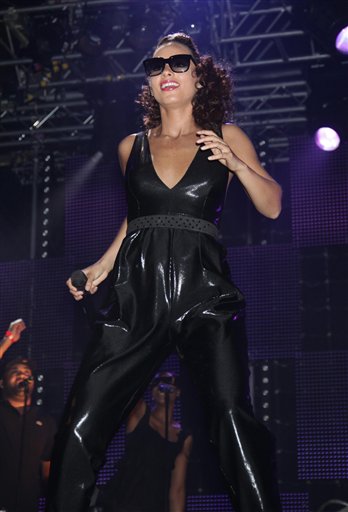 Here is where you can tell thousands of people what you think. Share a comment with thousands of visitors at First Class Fashionista. Is this First Class Fashionista Hot or Not? *First Class Fashionista is Copyright Protected. First Class Fashionista permits a direct homepage link and credit.

First Class Fashionista would like to invite you to shop:
Discount Designer Clothes
Discount Designer Shoes
Discount Designer Handbags
*BOOKMARK THIS SITE for Updates* Pregnant Celebrities