Victoria Secret Model Adriana Lima just had her baby girl, Valentia, 6 months ago and Adriana is already back to work and looking good.
On the set of Adriana Lima's recent photo shoot for Victoria Secret's fall makeup line, Adriana Lima talked about how she missed working the cameras.
"I really missed this. I missed it so much," says Adriana Lima.
So how did Adriana Lima lose the weight?
Adriana Lima's favorite workout is boxing. Boxing is the new celebrity workout craze. It is said to be one of the fastest ways to get shape.
But What's Adriana Lima's Diet Secret?
Adriana Lima's diet secret begins and ends with 2 weeks of detoxification. Adriana Lima says first she was on a prescribed liquid detox diet for 2 weeks, then 30 days of protein, followed by an additional 2 weeks of the liquid detox diet.
Adriana Lima says she still hasn't met her weight loss goals.
"I'm not at the point where I'm happy yet," says Victoria Secret Model Adriana Lima.
Consult your doctor before modifying your diet or workout routine.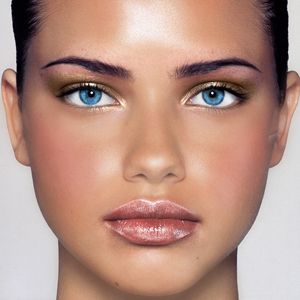 Here is where you can tell thousands of people what you think. Share a comment with thousands of visitors at First Class Fashionista. Is this First Class Fashionista Hot or Not? *First Class Fashionista is Copyright Protected. First Class Fashionista permits a direct homepage link and credit.

First Class Fashionista would like to invite you to shop:
Discount Designer Clothes
Discount Designer Shoes
Discount Designer Handbags
*BOOKMARK THIS SITE for Updates* Dating Celebrities