Love Should Come Easy. Love Shouldn't Hurt.
In the upcoming issue of Elle Magazine's July Issue on stands June 15, 2010, Rihanna talks about finally waking up and deciding to leave her abuser, Chris Brown. Plus: Rihanna also talks about her new love, Los Angeles Doger Matt Kemp.
After the assault, Rihanna says she went back to Chris Brown because she was confused. She believed Chris was her best friend. But Rihanna says when she finally woke up, it clicked.
Rihanna empowered herself and made the decision to leave her abuser, Chris Brown. Rihanna chose herself. Rihanna chose to get stronger. Rihanna chose her happiness. Now Rihanna is loving life.
"A year ago I was confused because he [Chris Brown] was my best friend. All of a sudden, one night changed our whole lives. I wanted to wake up one day and just not have that pain any more," Rihanna tells Elle.
Rihanna will always experience some pain when looking back; but looking forward and into the future there is, of course, L.A. Doger Matt Kemp, and he seeems to be making Rihanna very happy. Rihanna says being with Matt Kemp is easy.
"I feel really comfortable and it's so easy. I have such a chaotic life; but at the end of the day, that is just my peace. It keeps me sane talking to him [Matt Kemp] and talking to my family," Rihanna explains.
Rihanna has learned that love should come easy—-that love shouldn't hurt.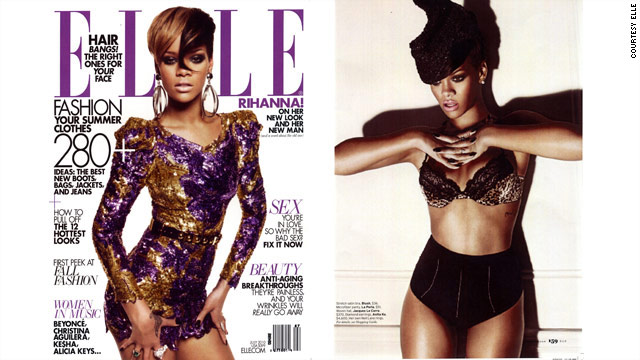 Here is where you can tell thousands of people what you think. Share a comment with thousands of visitors at First Class Fashionista. Is this First Class Fashionista Hot or Not? *First Class Fashionista is Copyright Protected. First Class Fashionista permits a direct homepage link and credit.

First Class Fashionista would like to invite you to shop:
Discount Designer Clothes
Discount Designer Shoes
Discount Designer Handbags
*BOOKMARK THIS SITE for Updates* Celebrity DV Cases