FirstClassFashionista would like to invite you to shop: DesignerClothes@FirstClassFashionista
DesignerShoes@FirstClassFashionista
DesignerHandbags@FirstClassFashionista
*BOOKMARK THIS SITE*
I believe that the following somewhat introspective statement was made on Access Hollywood today… "Perhaps Angelina Jolie and Jack Black intentionally planned to spill the beans that Angelina Jolie is expecting twins during the promotion of their upcoming movie "Kung Fu Panda". I thought about the accusation… Well, it is correct that Angelina hasn't attempted to conceal her prenatal experiences from the media. In fact, I believe that she has been very public concerning this issue…Then I found this picture. A PICTURE IS WORTH A THOUSAND WORDS. The following picture just seems to screem VERY SMART ANGELINA…VERY SMART!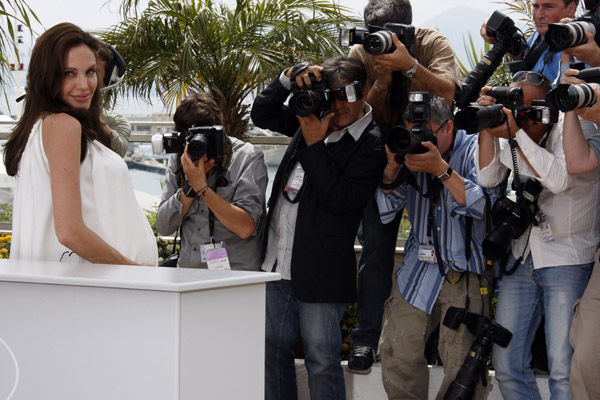 * "Kung Fu Panda" Scheduled to Be Released in June
Celebrities and the Paparazzi
Tell our visitors what you think. Leave a comment.