First Class Fashionista Ashley Conrad is the Personal Trainer to the Stars: The Ashley Conrad Workout and Diet
So you think Bradley Cooper looked hot with his shirt off in the 2010 movie remake of the famous 1980s television series, The A-Team. In the movie, The A-Team, Bradley Cooper stars as the sexy 2010 Lieutenant Templeton "Faceman" Peck or just "Face". Bradley Cooper's abs were so ripped. So what's the Bradley Cooper workout / Bradley Cooper diet?
Meet Ashley Conrad! Ashley Conrad, renowned personal trainer to the stars, is also Bradley Cooper's personal trainer.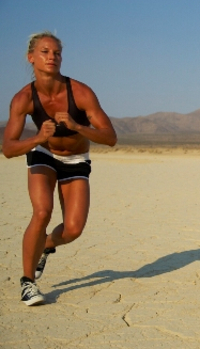 The Ashley Conrad Diet / Bradley Cooper Diet:
Granola cereal, grilled or broiled chicken, brown rice, green vegetables
*Eliminate: sugar, salt and flour. Note: Bradley Cooper also chose to eliminate alcohol.
The Ashley Conrad Diet Secret: Drinking two glasses of water with lemon daily will help to reduce water retention. Definitely add this Ashley Conrad Diet secret to your diet tricks and tips.
"You can look like you lost 5 lbs in just a couple of days," says Ashley Conrad.
The Ashley Conrad Workout / Bradly Cooper Workout
Bradley Cooper's training for the A-Team included:
Boxing
hiking
Push-ups
Jumping Lunges
V Ups
Planks
Ashley Conrad's Training Tip: Push your body to muscle failure. Note: Bradley Cooper worked out for a minimum of two hours a day.
Disclaimer: Please consult your doctor before making changes to your diet or workout routine.