Was Gary Coleman's Death Caused by An Accidental Fall?
Reportedly, Gary Coleman's death was ruled an accident due to a closed head injury caused by an accidental fall. However, this disturbing 911 call made by ex-wife Shannon Price in January of 2010 has just been released.
911 Operator: What's the problem?
"My husband freaked out last night, called the cops. They were going to arrest him, but they didn't. He's freaking out again, hitting his head on the wall, knocked the fan over. He's just being crazy again.
He's suicidal, but I just don't know what his problem is," says Shannon Price.
911 Operator: Does he look injured?
"I don't know. I'm not going to touch him 'cause last time I tried to help him, he came after me.
I'm trying to straighten my life out. I'm trying to help him because he has so many medical problems and I thought it would be kind of mean if I just left him because he would die," says Shannon Price.
So was Gary Coleman's death really caused by an accidental fall? Or was Gary Coleman hitting his head against the wall again? Was Gary Coleman and Shannon Price fighting again?
At the end, Shannon Price was even reluctant to help Gary Coleman when his head was bleeding. Shannon Price told the 911 operator that she didn't want to go near the blood.
There are buzzing reports of possible foul play. Note: Shannon Price has been arrested for domestic abuse against Gary Coleman. They both were crazy.
Was Shannon Price waiting for Gary Coleman to die? Tell us what you think.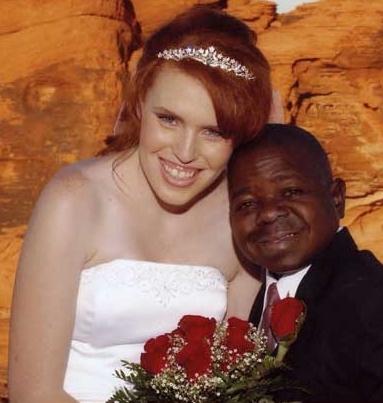 Here is where you can tell thousands of people what you think. Share a comment with thousands of visitors at First Class Fashionista. *First Class Fashionista is Copyright Protected. First Class Fashionista permits a direct homepage link and credit.

First Class Fashionista would like to invite you to shop:
Discount Designer Clothes
Discount Designer Shoes
Discount Designer Handbags
*BOOKMARK THIS SITE for Updates* Celebrity Deaths: Gary Coleman's Death