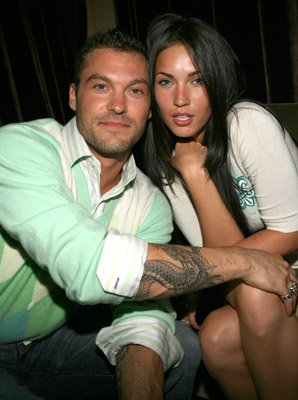 In the media, stories are surfacing that actress Megan Fox, star of the film Transformers, has recently got engaged to Brian Austin Green–again.
The newest story said to be "leaked" about their alleged recent engagement on June 1, 2010, a supposed beach side proposal on Hawaii's Big Island, has sparked a Media frenzy. More interesting, however, is this added tid-bit– Megan Fox lost the engagement ring in the sands on the same day.
Megan Fox has confirmed on E! News that the engagement is not new and she and Brian Austin Green have been engaged for four years. She also denies the claim of a lost engagement ring and a recent proposal.
"I don't know where it came from, but someone made a lot of money for lying about a lot of things", Megan Fox stated to E! news reporters.
The two have been happily engaged since November 2006, but a date has not yet been set for the wedding.