First Class Fashionista would like to invite you to shop: DesignerClothes@FirstClassFashionista
DesignerShoes@FirstClassFashionista
DesignerHandbags@FirstClassFashionista
*BOOKMARK THIS SITE*
We're looking forward to season 2 with much anticipation. Season 2 is scheduled to air this fall 2008 with 24 new episodes. Check your local television programing schedule for updates.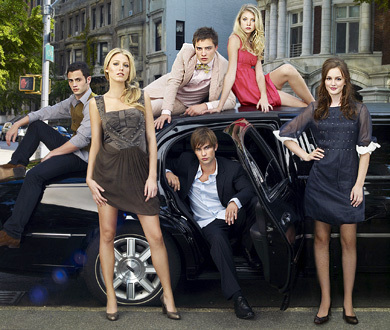 The Gossip Girl's season 1 finale 18th episode airs this Monday, May 19th. Okay, last week we found out that Serena didn't really kill anyone…I knew she didn't! What a cliff hanger! But this week we are really looking forward to Blaire vs. Georgina. As we all know, Georgina has been manipulating Serena. Take your ring side seat girls because Blaire is handling this one!