Ne-Yo A Father!
Does Ne-Yo have a girlfriend? Yes, Ne-Yo has a girlfriend. Who is Ne-Yo's girlfriend? Ne-Yo's girlfriend is Monyetta Shaw…And remember the lyrics to the song, "Have a Baby by Me" ft. Ne-Yo?
Well, meet Monyetta Shaw! Monyetta Shaw is having a baby by Ne-Yo. Monyetta Shaw is an aspiring Hollywood actress. Monyetta Shaw was a banquette dancer with Clyde in the movie, Welcome Home, Roscoe Jenkins featuring Martin Lawrence.
"I'm 30 and I do have my first child on the way and I'm very, very, very excited about that," says Ne-Yo.
And I hear Ne-Yo will be singing "daddy's home" by the end of December 2010!
"It's a New Year's baby and I'm just in a really good place right now," says Ne-Yo.
But does Ne-Yo already have kids? Does Ne-Yo have a son? Answer: Let's make a long Ne-Yo story short…A child was born while Ne-Yo was in a relationship with his ex-girlfriend, Jessica White; but the baby isn't Ne-Yo's biological child.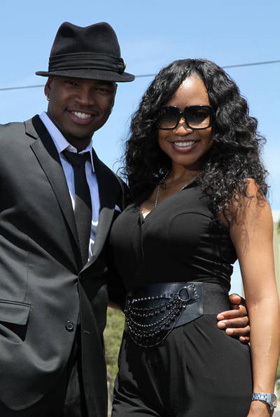 Here is where you can tell thousands of people what you think. Share a comment with thousands of visitors at First Class Fashionista. Is this First Class Fashionista Hot or Not? *First Class Fashionista is Copyright Protected. First Class Fashionista permits a direct homepage link and credit.

First Class Fashionista would like to invite you to shop:
Discount Designer Clothes
Discount Designer Shoes
Discount Designer Handbags
*BOOKMARK THIS SITE for Updates* Pregnant Celebrities