Did Mel Gibson Hit Oksana Grigorieva? The Audio Recording Seems to Answer this Question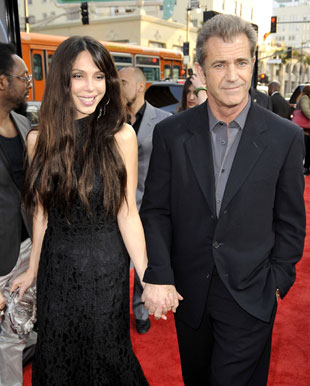 Audio has been released from a phone call between Mel Gibson, 54, and ex-girlfriend Oksana Grigorieva, 40. Here is the key piece in the conversation, where Mel Gibson has admitted hitting Russian singer, Oksana Grigorieva.
Oksana: What kind of a man is that? Hitting a woman when she's holding a child in her hands? Breaking her teeth twice in the face! What kind of man is that?
Mel: Oh, you're all angry now! You know what, you (expletive) deserved it!
This audio has led Mel Gibson into some deep doo-doo, in this domestic violence case. Because of this audio, Mel Gibson may face two more charges because he threatens twice to kill her!