Elisabeth Hasslebeck Detox Diet Secret
Viewers marvel at how skinny Elisabeth Hasselbeck is on ABC's The View. What's Elisabeth Hasselbeck's diet secret? What's Elisabeth Hasselbeck's weight loss secret? Elisabeth Hasselbeck's weight loss and diet secret is the BluePrint Cleanse (BluePrintCleanse, BPC) and Elisabeth Hasslebeck also exercises regularly.
The BluePrint Cleanse is a liquid diet of raw fruit and vegetables, available on three levels, Level 1: renovation, Level 2: Foundation and Level 3: Excavation. Reportedly, the BluePrint Cleanse recommended use is a minimum of 3 days. Calories: 1,000-2,000 a day.
Elisabeth Hasselbeck says she juices during the day and has a meal in the evening. Warning: Consult your physician before modifying your diet and exercise routine.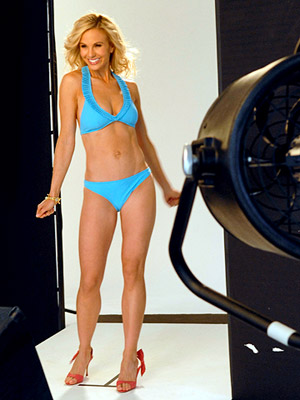 Here is where you can tell thousands of people what you think. Share a comment with thousands of visitors at FirstClassFashionista.com. Is this First Class Fashionista Hot or Not? *First Class Fashionista is Copyright Protected. First Class Fashionista permits a direct homepage link and credit.