Pink's Stage Incident
During a concert in Germany on Thursday, Pink reportedly took a fall offstage, landing her in a hospital for the remainder of her concert. Pink allegedly not being properly harnessed, was sent hurling off stage into a medal barricade used to block fans from coming onstage.
As seen in videos of the incident, Pink clearly indicated to the aerial operator to stop. However, Pink reportedly being out of the aerial operator's line of vision, the operator just didn't see the signal.
After recovering from her fall, Pink climbed back onstage and thanked her fans before being rushed to a local hospital. Pink later tweeted "Ok all my lovers out there-nothings broken, no fluid in the lungs, just seriously sore. I made that barricade my (expletive)!"
Just a day after being sent to the hospital, Pink is back on tour.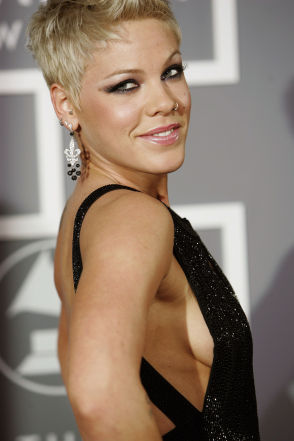 Here is where you can tell thousands of people what you think. Share a comment with thousands of visitors at FirstClassFashionista.com. Is this First Class Fashionista Hot or Not? *First Class Fashionista is Copyright Protected. First Class Fashionista permits a direct homepage link and credit.

First Class Fashionista would like to invite you to shop:
Discount Designer Clothes
Discount Designer Shoes
Discount Designer Handbags
*BOOKMARK THIS SITE for Updates* Lindsay Lohan Rehab Center