Eighteen-year-old singer Charice is under fire these days for the Botox injections that she has been receiving. In a video of the procedure, it shows Charice receiving skin-tightening injections from a Filipino doctor.
According to reports, Charice wanted to look young and fresh for her guest appearance on the hit show Glee. However, Charice's reps claim "she doesn't have a wrinkle in it so she wouldn't need it for cosmetic purposes," she wrote. "The Glee people are thrilled with the way she looks which is why she got the part."
While Charice's reps deny the rumors of the reasoning behind it, Charice claims that she had the procedure done to relieve pain in her jaw muscles.
Charice is set to start taping in a month to premiere in the next season of Glee.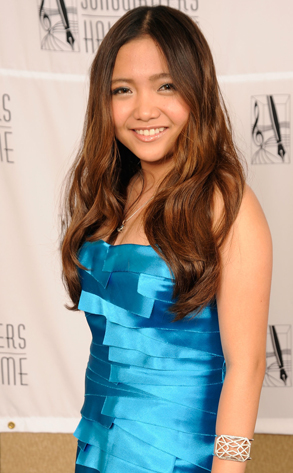 Here is where you can tell thousands of people what you think. Share a comment with thousands of visitors at FirstClassFashionista.com. Is this First Class Fashionista Hot or Not? *First Class Fashionista is Copyright Protected. First Class Fashionista permits a direct homepage link and credit.

First Class Fashionista would like to invite you to shop:
Discount Designer Clothes
Discount Designer Shoes
Discount Designer Handbags
*BOOKMARK THIS SITE for Updates* Charice Gets Botox Injections