According to reports, Jennifer Aniston has filed a restraining order against 24 year old, Pennsylvania resident, Jason Peyton who was arrested Thursday while seen traipsing around Jennifer Aniston's Hollywood Hills home. The LAPD claim that when they arrested Jason Peyton they found duct tape, sharp objects, a bag, and written messages about his plans to marry Jennifer Aniston. Reportedly, Police were tipped off eight days before Jason Peyton's arrival when his father found a note telling of his son's cross-country trip to California.
To comply with the restraining order, Jason Peyton must not come within 100 yards of Jennifer Aniston's homes, places of business, agents, or any of her other managers. 
In the past, Jason Peyton has allegedly been arrested for stalking related charges and institutionalized for his psychosis. A hearing is scheduled for August 9th.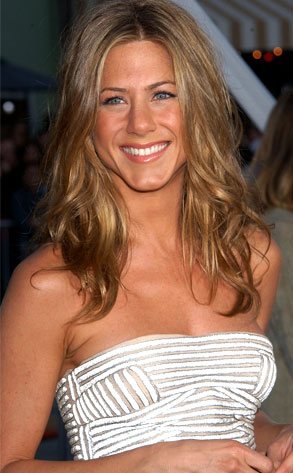 Here is where you can tell thousands of people what you think. Share a comment with thousands of visitors at FirstClassFashionista.com. Is this First Class Fashionista Hot or Not? *First Class Fashionista is Copyright Protected. First Class Fashionista permits a direct homepage link and credit.

First Class Fashionista would like to invite you to shop:
Discount Designer Clothes
Discount Designer Shoes
Discount Designer Handbags
*BOOKMARK THIS SITE for Updates* Jennifer Aniston's Stalker Arrested