According to reports, Michael Lohan's fiance Kate Major has filed for a temporary restraining order against Michael Lohan. Kate Major filed a domestic violence report with the Southampton Town Police Department saying Michael was "out of hand".
In the complaint Kate Major states that Michael Lohan threw her over a couch she was sitting on, threw a shoe at her, and kicked her in the mouth. Allegedly, after kicking her he said "I am going back to jail, because I'm going to kill you." Michael Lohan is completely denying the incident even though last year he had charges filed against him by then fiancee Erin Mueller. For now though, the engagement is off. 
Reportedly, Michael Lohan has an arraignment set for August 18 on the count of second-degree harassment.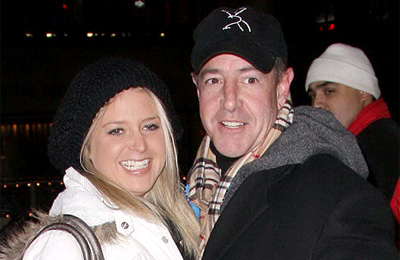 Here is where you can tell thousands of people what you think. Share a comment with thousands of visitors at FirstClassFashionista.com. Is this First Class Fashionista Hot or Not? *First Class Fashionista is Copyright Protected. First Class Fashionista permits a direct homepage link and credit.

First Class Fashionista would like to invite you to shop:
Discount Designer Clothes
Discount Designer Shoes
Discount Designer Handbags
*BOOKMARK THIS SITE for Updates* Michael Lohan Domestic Violence Cases