FirstClassFashionista would like to invite you to shop: DesignerClothes@FirstClassFashionista
DesignerShoes@FirstClassFashionista
DesignerHandbags@FirstClassFashionista
*BOOKMARK THIS SITE* FCF Homepage Stories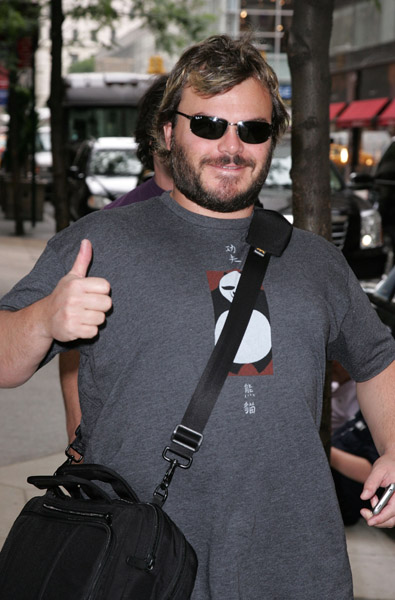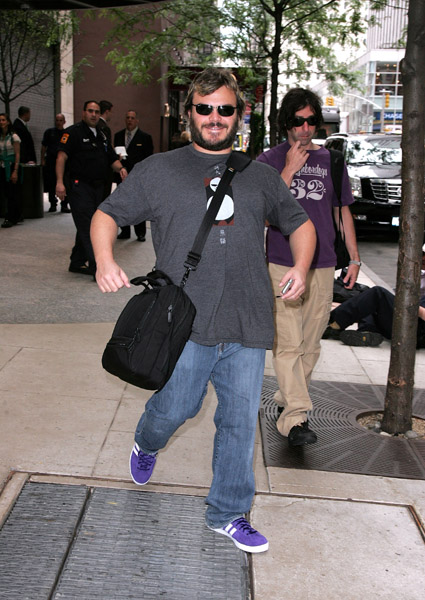 Caution: Funny…! Don't laugh. Well, the original data base caption title of these specific photos was "Actor Jack Black seen in the streets of Manhattan on June 3, 2008 in New York City." At first look, I thought wow Jack Black can freely walk down the streets of New York without an entourage…? Then I took a closer look. I believe that there must have been Jack Black security somewhere in the vicinity. So…together let's take a closer look at the second picture. Okay, there seems to be some sort of security guard in the background. Also to the right of the picture there is someone lying on the ground. Did the person on the ground get tackled or is he simply avoiding the paparazzi? Also whose that guy in the purple shirt…? Is purple shirt guy a friend or a Foe? Tell thousands of fans what you think. Leave a comment.
06/03/2008 – Streets of Manhattan
New York, NY United States