Full House star John Stamos will guest star on the upcoming episode of Entourage. John Stamos will play Johnny Drama's brother in a TV series created by a retired sitcom writer.
In the last episode of Entourage, after months without a role, Johnny Drama learns of an opportunity to play the not so handsome brother in a sitcom that was written especially for him. Johnny Drama's only issue is, "who can they find to play the handsome brother opposite me"; but when Johnny Drama finds out it's John Stamos, Johnny Drama "sarcastically agrees". In the end, however, the look on Johnny Drama's face as he walks away says Johnny Drama is really secretly excited about the opportunity to work with John Stamos.
In real life, John Stamos fears his squeaky clean, nice guy image may be tainted after his appearance on Entourage.
"I think this is the way people see me or the way people think I might be or want me to be. You spend your whole life trying to show people you are a humble nice guy and one shot on entourage their like, 'He's an [expletive]. I knew he was an [expletive]'," says John Stamos.
Entourage is one of my must watch shows and it's in its final season…Say it ain't so! Who wants to band together and rally to keep Entourage around for at least another season…or two?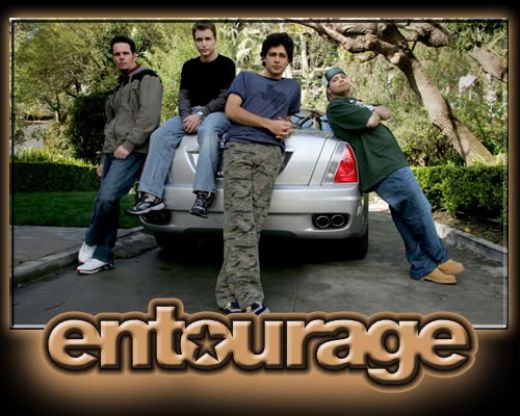 Here is where you can tell thousands of people what you think. Share a comment with thousands of visitors at FirstClassFashionista.com. Is this First Class Fashionista Hot or Not? *First Class Fashionista is Copyright Protected. First Class Fashionista permits a direct homepage link and credit.

First Class Fashionista would like to invite you to shop:
Discount Designer Clothes
Discount Designer Shoes
Discount Designer Handbags
*BOOKMARK THIS SITE for Updates* John Stamos on Entourage