That's right, according to a source, a woman on Twitter tweeted that she wants to look exactly like the bombshell, Kim Kardashian. What's the best way to do that? Get plastic surgery.
Apparently, the woman claimed in the tweet "I'm getting head to toe plastic surgery next week to look like @kimkardashian so my husband won't leave me. He worships her."
When Kim Kardashian saw the tweet, Kim took a stand saying, "Please don't. Your husband should love you for who you are! Don't try to be someone else. I'm sure you are beautiful inside and out! Just as you are. Don't change yourself for anybody but yourself…be happy with who you are! Someone will appreciate and adore you just as you are."
So there you have it! Kim Kardashian handed out a boost of self-confidence, and hopefully that fan doesn't actually go through with it.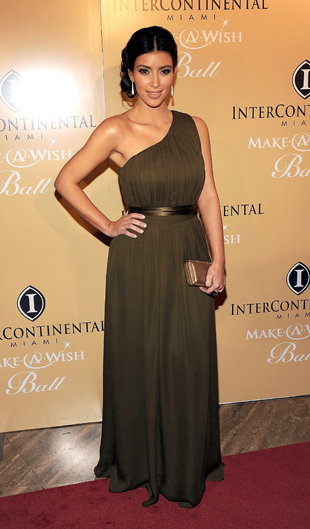 Here is where you can tell thousands of people what you think. Share a comment with thousands of visitors at FirstClassFashionista.com. Is this First Class Fashionista Hot or Not? *First Class Fashionista is Copyright Protected. First Class Fashionista permits a direct homepage link and credit.

First Class Fashionista would like to invite you to shop:
Discount Designer Clothes
Discount Designer Shoes
Discount Designer Handbags
*BOOKMARK THIS SITE for Updates* Fan of Kim Kardashian Wants Look Alike Surgery