Looks like Eddie Cibrian and Leann Rimes are ready to take the next step. The two met in 2008 while filming a Lifetime movie and soon after began an affair.
The couple has decided to move into Leann Rimes' home in Calabasas, California next week. Allegedly, the decision was made after Eddie Cibrian lost his CSI job and to save money while finalizing his divorce. Interestingly, not only Eddie Cibrian will soon call Leann's house home, but his children are also moving in too. It is rumored that Leann Rimes has even converted two of the bedrooms in her Calabasas home into Jacob and Mason's rooms! 
According to reports, Leann Rimes her Calabasas home last year after coming out about her affair. Luckily, I hear Eddie Cibrian won't be out of work long- since Eddie will be playing the role of the hot new gardener on the hit show Desperate Housewives next season.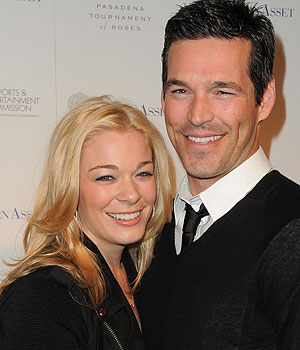 Here is where you can tell thousands of people what you think. Share a comment with thousands of visitors at FirstClassFashionista.com. Is this First Class Fashionista Hot or Not? *First Class Fashionista is Copyright Protected. First Class Fashionista permits a direct homepage link and credit.

First Class Fashionista would like to invite you to shop:
Discount Designer Clothes
Discount Designer Shoes
Discount Designer Handbags
*BOOKMARK THIS SITE for Updates* Eddie Cibrian and Leann Rimes Moving in Together