Kevin Jonas' Wife Danielle Going on Tour with The Jonas Brothers
Today, Joe Jonas was on "The Daily 10" talking about how excited he was to be going on tour with his brothers, Kevin and Nick and then I remembered that in an earlier interview Kevin said he was planning to take his wife Danielle and their dog on tour with the Jonas Brothers. Interestingly, there has been some rumors circulating in the blogosphere about Kevin Jonas and Danielle sleeping in separate beds because of Kevin's snoring problem, but it really doesn't look like Danielle is planning to spend her nights alone!
Check out the recent picture of Kevin and Danielle parting at Tryst Nightclub, Las Vegas on Saturday, July 24, 2010.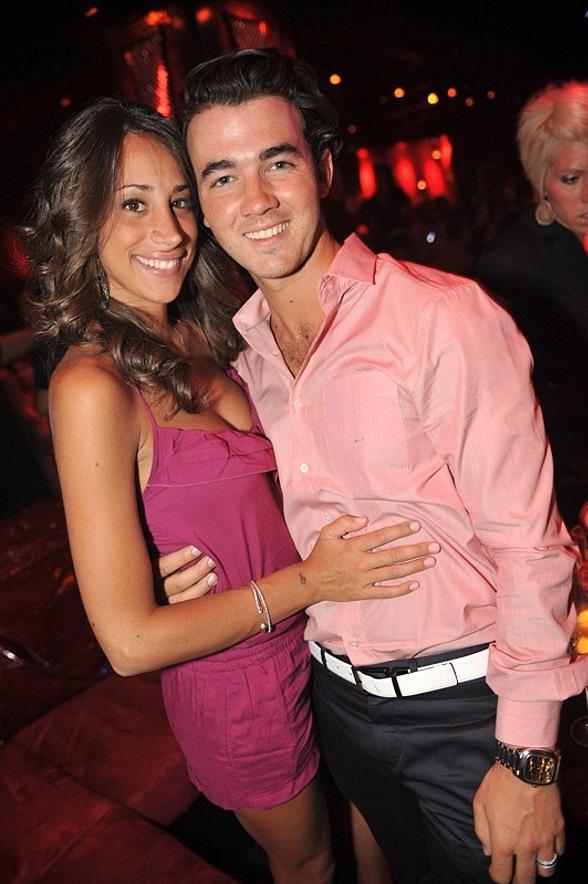 Here is where you can tell thousands of people what you think. Share a comment with thousands of visitors at FirstClassFashionista.com. Is this First Class Fashionista Hot or Not? *First Class Fashionista is Copyright Protected. First Class Fashionista permits a direct homepage link and credit.

First Class Fashionista would like to invite you to shop:
Discount Designer Clothes
Discount Designer Shoes
Discount Designer Handbags
*BOOKMARK THIS SITE for Updates* Kevin Jonas Wife on Tour with The Jonas Brothers