Looks like Linda Hogan has just been recently engaged, and to a much younger man. Reportedly, Hulk Hogan has confirmed reports that indeed his ex-wife Linda Hogan is engaged to Charlie Hill who is 29 years younger than 50-year-old Hogan. Hulk Hogan's publicist said "He is very happy for Linda, and wishes them both well." Charlie Hill, who is 21, is a year younger than Linda and Hulk Hogan's daughter, Brooke, and two years older than their son Nick. Reportedly the two will swap vows sometime on their new yacht which is ironically called Alimony.
However Linda isn't the only one engaged, so is ex-husband Hulk Hogan. Hulk Hogan got engaged last December to Jennifer McDaniel.
It's all according to the buzz!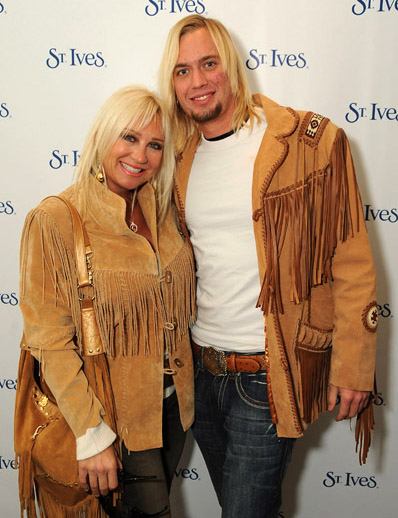 Here is where you can tell thousands of people what you think. Share a comment with thousands of visitors at FirstClassFashionista.com. Is this First Class Fashionista Hot or Not? *First Class Fashionista is Copyright Protected. First Class Fashionista permits a direct homepage link and credit.

First Class Fashionista would like to invite you to shop:
Discount Designer Clothes
Discount Designer Shoes
Discount Designer Handbags
*BOOKMARK THIS SITE for Updates* Linda Hogan Engaged