According to reports, Bristol Palin and on-again, off-again fiance Levi Johnston have decided to call it quits again. The latest reason for their rumored break-up? Word is it's Levi Johnston's other baby mama.
Allegedly during the time when he and Bristol Palin had broken up, Levi Johnston apparently had a fling with a woman named Lanesia Garcia, and now she is supposedly pregnant.
Reportedly, Lanesia Garcia claims that Levi Johnston is the father, but he denies it. Rumor has it Levi Johnston is one of three possible fathers who may have gotten Lanesia Garcia pregnant during the week of conception. It looks likes were are going to be seeing the results of a DNA or paternity test soon between Levi Johnston and his supposed newest baby mama.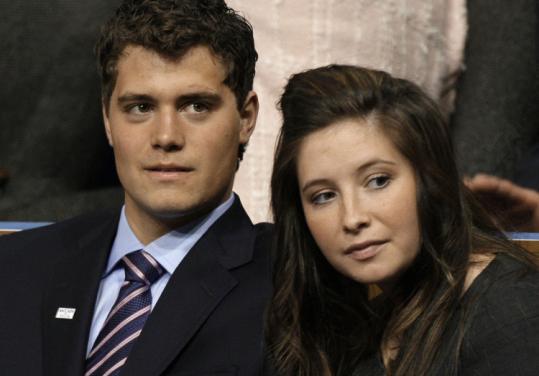 Here is where you can tell thousands of people what you think. Share a comment with thousands of visitors at FirstClassFashionista.com. Is this First Class Fashionista Hot or Not? *First Class Fashionista is Copyright Protected. First Class Fashionista permits a direct homepage link and credit.

First Class Fashionista would like to invite you to shop:
Discount Designer Clothes
Discount Designer Shoes
Discount Designer Handbags
*BOOKMARK THIS SITE for Updates* Terry O'Quinn Lifetime Movie