Charlie Sheen Pleads Guilty to Domestic Violence Charges: Charlie Sheen's Plea Agreement
According to reports Charlie Sheen will not serve jail time for his domestic violence charge against his wife Brooke Mueller. Instead of heading to jail like originally planned, Charlie Sheen will be back at work on the set of Two and A Half Men and will be in a rehab for the next 30 days.
Originally, according to earlier reports, Charlie Sheen was suppose to go to jail in exchange for the court dropping felony charges of menacing and criminal mischief but supposedly an employee of the jail's administrative offices said that Sheen didn't qualify for the work release program of the sentence.
After more negotiations, it appears that Charlie Sheen's lawyer managed to get 30 days in jail to disappear and become 30 days in rehab with 36 hours of domestic violence and anger management counseling. The actor said in a released statement "I'm very grateful to the court and to the people of Pitkin County, and I look forward to complying with the court's decision, getting on with my life and putting this behind me."
Charlie Sheen will reportedly check in to rehab at 5 pm today.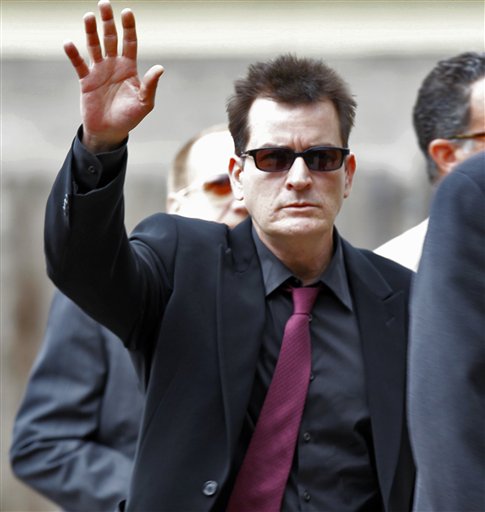 Here is where you can tell thousands of people what you think. Share a comment with thousands of visitors at FirstClassFashionista.com. Is this First Class Fashionista Hot or Not? *First Class Fashionista is Copyright Protected. First Class Fashionista permits a direct homepage link and credit.

First Class Fashionista would like to invite you to shop:
Discount Designer Clothes
Discount Designer Shoes
Discount Designer Handbags
*BOOKMARK THIS SITE for Updates* Charlie Sheen Plea Deal