Jennifer Hudson Weight Watchers Weight Loss
Want to know the key to Jennifer Hudson's weight loss? Trying to trim off the baby fat, Jennifer Hudson went from a size 16 to a size 6. Jennifer Hudson credits Weight Watchers for helping her lose the pounds and teaching her how to eat right.
Jennifer Hudson says Weight Watchers "is not a diet, this is for the normal person who wants to look better."Jennifer Hudson also said that besides using Weight Watchers, she also works out at the gym 5days a week with a trainer.
Besides looking and feeling great, Jennifer Hudson is the spokesperson for Weight Watchers and has filmed a commercial which airs on TV. Jennifer Hudson's success has also landed her on the cover of InStyle Magazine, and the title of "Makeover of the Year" from the mag. Watch out Kristie Alley, and Valerie Bertinelli, Jennifer Hudson is on her way to steal your weight loss spotlight!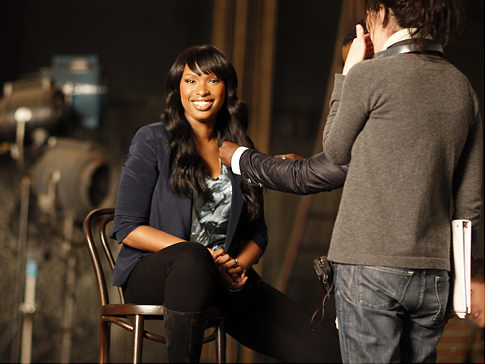 Here is where you can tell thousands of people what you think. Share a comment with thousands of visitors at FirstClassFashionista.com. Is this First Class Fashionista Hot or Not? *First Class Fashionista is Copyright Protected. First Class Fashionista permits a direct homepage link and credit.

First Class Fashionista would like to invite you to shop:
Discount Designer Clothes
Discount Designer Shoes
Discount Designer Handbags
*BOOKMARK THIS SITE for Updates* Jennifer Hudson Weight Watchers Weight Loss