FirstClassFashionista would like to invite you to shop: DesignerClothes@FirstClassFashionista
DesignerShoes@FirstClassFashionista
DesignerHandbags@FirstClassFashionista
*BOOKMARK THIS SITE* FCF Homepage Stories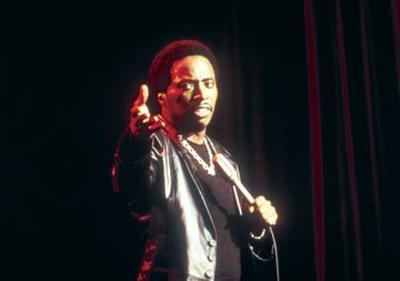 Vince Beane has filed a lawsuit against Eddie Griffin for assault. Sometime back in March of 2008, Eddie was on set working on a pilot television show for the "Leslie Grief Company" when he found out that he was booked in a "Cheap Three Star Hotel." Well, I would have been outraged as well. Who knows what incited the incident. What exactly did Vince Beane say to Eddie when the hotel issue had been broached…? We don't know! I'm wondering, did Vince say something to add insult to injury…? I'm definitely not a fan of the drunken rage scenario. There has to be more to this story! Stop slandering Eddie Griffin. In my opinion, he is a hardworking black comedian who deserves to be hosted in a Five Star Hotel. Unfortunately, the truth is that I think that this is another story of being Black in America. Tell our visitors what you think. Leave a comment.