Crazy Days by Sadie Frost
Jude Law's ex-wife, Sadie Frost, is publishing a tell-all autobiography called Crazy Days, about her six-year long marriage to actor Jude Law. In Crazy Days, Sadie Frost talks about what drove her to have a week-long stay in a California Mental Institution. Reportedly, Sadie blames Jude Law for not understanding her post-natal depression, and lowering her self-esteem by making her attend social gatherings. After seeking help and being put on medication, after the birth of their child in 2003, Sadie Frost says she became more self obsessed and stopped focusing her attention on Jude.
According to further reports, Jude Law has tried to stop Crazy Days from being published and he is demanding that Sadie Frost remove pictures of their children and details about their marriage from the book. The ultimate crumble of their marriage in 2003 was when Jude allegedly had an affair with the nanny.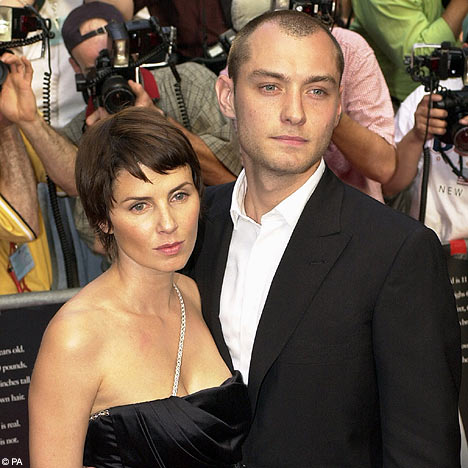 It's all according the the buzz…Here is where you can tell thousands of people what you think. Share a comment with thousands of visitors at FirstClassFashionista.com. Is this First Class Fashionista Hot or Not? *First Class Fashionista is Copyright Protected. First Class Fashionista permits a direct homepage link and credit.

First Class Fashionista would like to invite you to shop:
Discount Designer Clothes
Discount Designer Shoes
Discount Designer Handbags
*BOOKMARK THIS SITE for Updates* Sadie Frost Book