Posted at "First Class Fashionista" Hey, you're Invited to A Kacy Duke and Dove® Twitter Party with Great Giveaway Freebies follow @mrslillianpucci
Taylor Momsen Admits Her Trashy Style is "High-Class Hooker", But Taylor Trashes Rihanna!
Looks like Taylor Momsen has made a fool out of herself once again. This time instead of firing on Miley Cyrus, or priests, she is aiming at Rihanna. In a recent interview, Taylor Momsen discussed her views on rock and said she considers her personal trashy style to be "high-class hooker". Taylor Momsen went on to explain that in her opinion, people are getting confused about what is rock these days and the lines between pop and rock are getting blurred. And, unbelievably, Taylor reportedly went on to insult Rihanna's style saying, "Now Rihanna's wearing f*****g leather jackets, it's really annoying."
Oh, its OK for Taylor Momsen to experiment with her style, but not Rihanna? Taylor's parents must be so proud!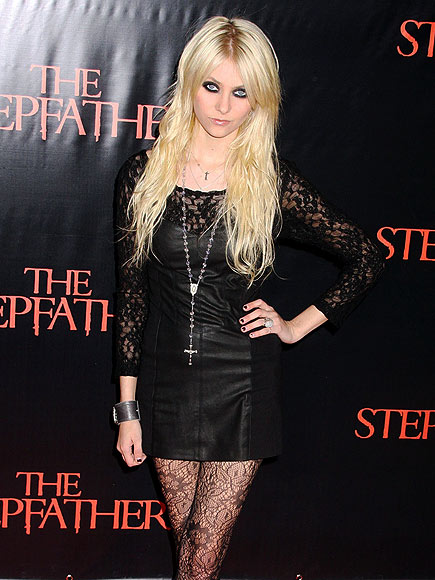 It's all according the the buzz…Here is where you can tell thousands of people what you think. Share a comment with thousands of visitors at FirstClassFashionista.com. Is this First Class Fashionista Hot or Not? *First Class Fashionista is Copyright Protected. First Class Fashionista permits a direct homepage link and credit.

First Class Fashionista would like to invite you to shop:
Discount Designer Clothes
Discount Designer Shoes
Discount Designer Handbags
*BOOKMARK THIS SITE for Updates* Taylor Momsen vs. Rihanna: Taylor Trashes Rihanna