Laurence Fishburne Daughter a Porn Star: Montana Fishburne Releases Sextape by First Class Fashionista
Can you believe it? Oscar Nominee and CSI star Laurence Fishburne's daughter is a porn star. Just last week, 18 year old Montana Fishburne released a pornograhic film- And it's no surprise that Montana's celebrity sextape was produced by Vivid Entertainment, simply because Vivid Entertainment seems to have a monopoly in the porn business, especially when it comes to celebrity sextapes. So Meet Laurence Fishburne's daughter, Montana Fishburne. According to reports, Montana Fishburne has even been arrest for allegedly prostituting her body.
Montana Fishburne says her dad doesn't want anything to do with her until she turns her life around and he is outraged and embarrassed that she used her last name to brand the adult film. "I shouldn't have to hide who I am," says Montana Fishburne.
What I'd like to ask is- How did this Happen? Interestingly, one of my favorite movies happens to "Boyz in the Hood" featuring Laurence Fishburne and Angela Basset. In the film "Boyz in the Hood", Laurence Fishburne plays a father who wants to be present and active in his son's life, so he takes on the role as a single father. Despite the circumstances of the "hood", Laurence Fishburne's character is determined to teach his son how to be a man- A man who is a respected contributing member of society.
Now, I don't think I can watch "Boyz in the Hood" in the same way ever again.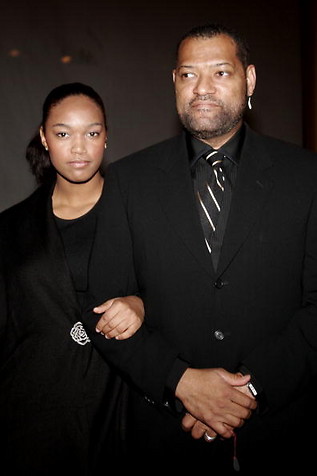 Here is where you can tell thousands of people what you think. Share a comment with thousands of visitors at FirstClassFashionista.com. Is this First Class Fashionista Hot or Not? *First Class Fashionista is Copyright Protected. First Class Fashionista permits a direct homepage link and credit.

First Class Fashionista would like to invite you to shop:
Discount Designer Clothes
Discount Designer Shoes
Discount Designer Handbags
*BOOKMARK THIS SITE for Updates* Are Kat von D and Jesse James Dating?