Bethenny Frankel's Weight Loss Controversy: Bethenny Frankel Weight Loss Before and After Baby
The Real Housewives of New York City and Bethenny Getting Married? star Bethenny Frakel gave birth to her daughter Bryn just 3 months ago and she has already lost the baby weight! Bethenny's pre-pregnancy weight was supposedly 117 lbs, and she reportedly gained around 30 lbs before giving birth to Bryn 5 weeks early on May 8, 2010. Now it's only been 12 weeks since baby Bryn was born and Bethenny has lost a whopping 30 lbs, weighing in at about 118 lbs!
So I think you would probably agree that it's really no surprise that Reality TV Star Bethenny Frankel is receiving a lot of criticism about her quick, post-baby weight loss. Hey, I actually feel sorry for Bethenny because every since Bryn was born, Bethenny has been under fire. "I couldn't come back 80 lbs heavier," says Bethenny. Bethenny, like most celebrities, is apparently dealing with the fact that she can't make everyone happy all of the time!
Interestingly, some of Bethenny's fans even believe that it could have been Bethenny's fault that Bryn was born prematurely saying, "Bethenny probably needed to eat more during her pregnancy". To Bethenny Frankel's credit, however, Bethenny does seem to understand the importance of healthy eating and exercise. Bethenny, a chef and the author of the books, Naturally Thin and The Skinnygirl Dish, says "she didn't diet during her pregnancy, but she didn't eat like a crazy person either". While pregnant, Bethenny's workout routine included practicing yoga and walking the streets of New York with husband Jason Hoppy and her beloved Cookie, her dog.
Okay, I agree…Bethenny lost the weight too fast, I'm guessing the weight loss happened faster than even Bethenny expected. In Bethenny's defense again- Bethenny was already skinny and a lot of times it's easier for a woman's body to bounce back after giving birth to their first child!

So how did Bethenny Frakel drop the baby weight so fast? What is Bethenny Frankel's Diet?… "I Tasted Every Thing and Ate Nothing," says Bethenny Frankel
Sticking her foot in her mouth, Bethenny said "I tasted every thing and ate nothing"– (The dangerous Taste everything, eat nothing!), I don't know how much of her statement is true, but there is a lot of talk going on in the blogosphere about Bethenny being a public figure and knowing better not to say such a thing.
Anyway, I guess Bethenny ate something because in a recent interview, Bethenny Frankel tells Life & Style Magazine that a high protein diet and being active outdoors is what worked for her. Bethenny has even been surfing!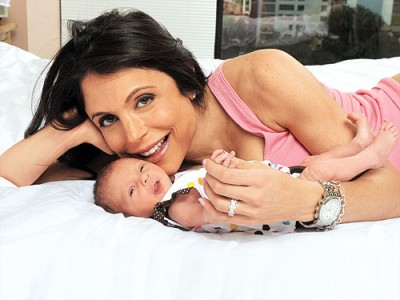 Here is where you can tell thousands of people what you think. Share a comment with thousands of visitors at FirstClassFashionista.com. Is this First Class Fashionista Hot or Not? *First Class Fashionista is Copyright Protected. First Class Fashionista permits a direct homepage link and credit.

First Class Fashionista would like to invite you to shop:
Discount Designer Clothes
Discount Designer Shoes
Discount Designer Handbags
*BOOKMARK THIS SITE for Updates* How Did Bethenny Frankel Lose Her Baby Weight?