Posted at FirstClassFashionista.com

When Nicky Hilton isn't walking the catwalk in Australia, Nicky Hilton chooses a comfortable cotton t-shirt dress to walk the streets of LA. Nicky was spotted on Monday, August 2nd, walking down 3rd street arm-in-arm with boyfriend David Katzenberg wearing this comfy cotton t-shirt dress and flip-flops.
Note: I love the handbag…But does she have anything in it?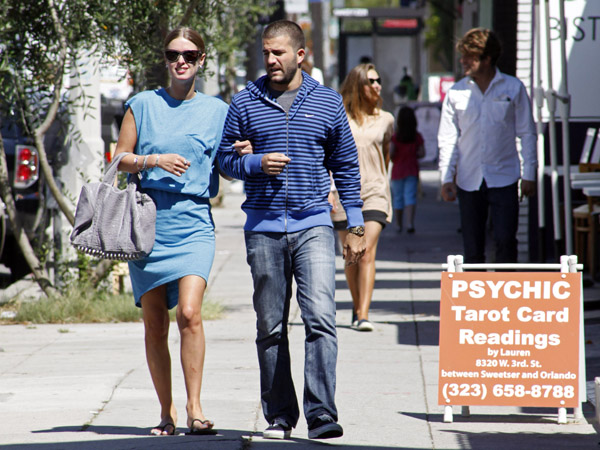 Nicky Hilton was also spotted today, August 23rd, wearing this slouchy shirt and caring a Louis Vuitton handbag upon her arrival at the Sydney International Airport. Nicky Hilton is in Australia to model for designer Charlie Brown at the 2010 Rosemount Sydney Fashion Festival.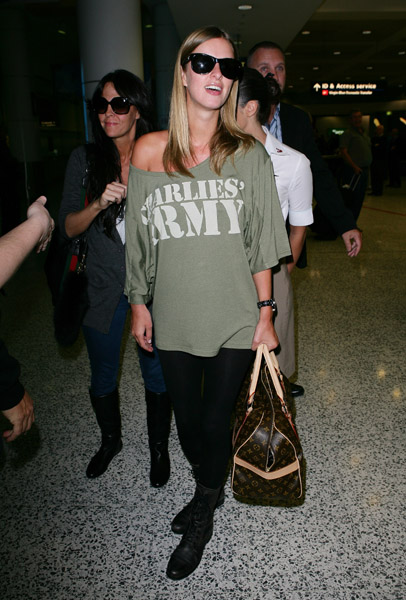 Nicky Hilton at the airport Sydney, Australia on August 23, 2010.

It's all according the the buzz…Here is where you can tell thousands of people what you think. Share a comment with thousands of visitors at FirstClassFashionista.com. Is this First Class Fashionista Hot or Not? *First Class Fashionista is Copyright Protected. First Class Fashionista permits a direct homepage link and credit.

First Class Fashionista would like to invite you to shop:
Discount Designer Clothes
Discount Designer Shoes
Discount Designer Handbags
*BOOKMARK THIS SITE for Updates* Nicky Hilton Fashion Spot: Nicky Hilton Fashion Sightings