James Franco To Star In New Movie: 127 Hours: The True Story of Aaron Ralston
We all have come to know and love James Franco, whether he was playing a pot head/drug dealer in Pineapple Express or playing a more serious role as a gay man in the movie Milk— James Franco is definitely a man who is versatile and can take on many different roles! This time, James will be taking on another serious role in the upcoming film 127 Hours, based on a true story. In 127 Hours, James Franco is playing a man named Aron Ralston who is an avid mountain climber and outdoorsman who finds himself alone and trapped against a canyon wall with his right arm pinned under a boulder. 127 hours later (5 days), and fighting to stay alive, Aron makes the life or death decision to amputate his arm with a dull knife. 127 hours is directed by Danny Boyd.
127 hours will be coming to theaters November 5th, 2010.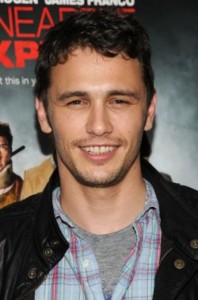 First Class Fashionista would like to invite you to shop:
Discount Designer Clothes
Discount Designer Shoes
Discount Designer Handbags
*BOOKMARK THIS SITE for Updates* 127 Hours Based on a True Story