Posted at First Class Fashionista
It Looks Like Someone Wants to Harm Paris Hilton
Paris Hilton, the beautiful heiress of the Hilton fortune, says she's "Okay" after a man allegedly tried to break into her Hollywood Hills home. Early in the morning, around 7:19 am, according to reports, 31-year-old Nathan Lee Parada was arrested on charges of allegedly committing felony burglary and he is reportedly being held on a 50,000 dollar bond.
Sources say, police were alerted after Paris Hilton's security cameras spotted a man armed with two kitchen knives trying to break-in a window while Paris slept. Paris Hilton is still shaken from the incident saying "I'm Okay, just scary, thank god he didn't get in". Considering this isn't the first time this has happened, maybe Paris should think about moving.
Paris Hilton Tweeted: "So scary, just got woken up to a guy trying to break into my house holding 2 big [knives]. Cops are here arresting. Below: Paris Hilton's twitpic of burglary suspect.
Did the man wielding the two kitchen knives want to harm or kill Paris Hilton?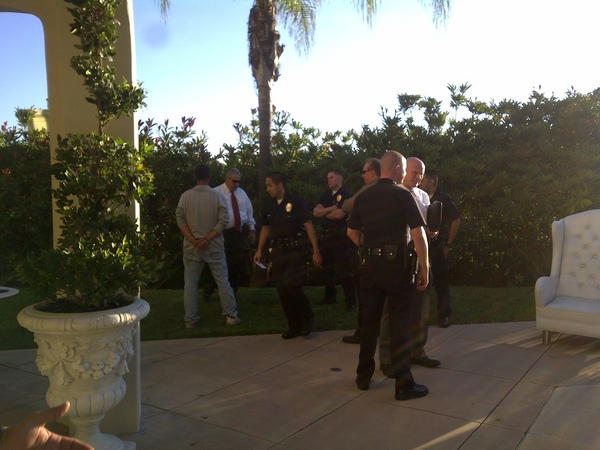 It's all according the the buzz…Here is where you can tell thousands of people what you think. Share a comment with thousands of visitors at FirstClassFashionista.com. Is this First Class Fashionista Hot or Not? *First Class Fashionista is Copyright Protected. First Class Fashionista permits a direct homepage link and credit.

First Class Fashionista would like to invite you to shop:
Discount Designer Clothes
Discount Designer Shoes
Discount Designer Handbags
*BOOKMARK THIS SITE for Updates* Paris Hilton Tweet Attempted Break-in