Posted at First Class Fashionista
Elin Nordegren Single!
Despite rumors that said Elin Nordegren and Tiger Wood were getting back together, even after Tiger's numerous, scandalous affairs can be put to rest. Monday, the couple were both present in Bay City Circuit Court in Panama City, Florida for the execution of their divorce, where the couples divorce was finalized.
After cutting all ties, Elin Nordegren released a statement saying, "While we are no longer married, we are the parents of two wonderful children and their happiness has been, and will always be, of paramount importance to both of us". While the amount of assets Elin is to receive is undisclosed, many reports have said that she is to receive 100 million, or even five times that amount in alimony. One important issue for Tiger Woods and Elin Nordegren was that custody split for their children Sam Alexis, 3 and Charlie Axel, 18 months. Reports swirl that the divorce has taken an emotional toll on the newly-single Elin and she may soon return to her home country of Sweden. Meanwhile, Tiger Woods will go back to trying to be the best golfer he can be.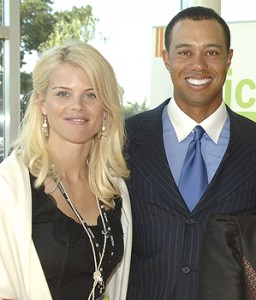 It's all according the the buzz…Here is where you can tell thousands of people what you think. Share a comment with thousands of visitors at FirstClassFashionista.com. Is this First Class Fashionista Hot or Not? *First Class Fashionista is Copyright Protected. First Class Fashionista permits a direct homepage link and credit.

First Class Fashionista would like to invite you to shop:
Discount Designer Clothes
Discount Designer Shoes
Discount Designer Handbags
*BOOKMARK THIS SITE for Updates* Elin Nordegren Single