Posted at First Class Fashionista
Will Jeremy Renner Replace Tom Cruise in Mission Impossible 4?
Jeremy Renner, best known for his role in the Oscar winning movie The Hurt Locker, may soon star in another action flick. Tom Cruise and Jeremy Renner may be teaming up for the fourth installment of the Mission Impossible series. It is rumored that the studio has cast Jeremy Renner to star alongside Tom Cruise, or even take over the lead role of Ethan Hunt if Tom Cruise turns down the role or isn't selected. This isn't the only movie Jeremy Renner has been offered, Jeremy is also to star in two other flicks, The Town and The Avengers. Mission Impossible is still in pre-production so all is well for now. But as for the possibility of Tom Cruise being dumped, it wouldn't make sense.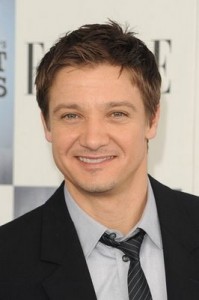 First Class Fashionista
would like to invite you to shop:
Discount Designer Clothes
Discount Designer Shoes
Discount Designer Handbags
*BOOKMARK THIS SITE for Updates* Jeremy Renner Mission Impossible