19 year old Bristol Palin, daughter of Sarah Palin, confirmed that she will be on the 11th season of Dancing with the Stars. This will be Bristol Palin's second appearance on TV. Bristol Palin's first guest appearance was on ABC Family's The Secret Life of the American Teenager.
More Dancing with the Stars Rumors!
As for rumors of David Hasselhoff and Audrina Patridge being on the show, those rumors are also indeed true. And rumors of the Bachelor/Bachelorette joining, those rumors haven't been denied or confirmed. A source from ABC says, "We don't comment on casting rumors. The real Dancing with the Stars cast will be revealed on Monday, Aug. 30th, live on ABC during Bachelor Pad". The season premiere of Dancing with The Stars is set for September 20th.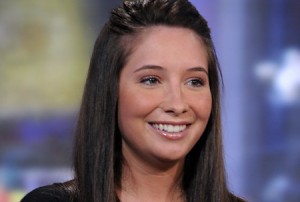 First Class Fashionista would like to invite you to shop:
Discount Designer Clothes
Discount Designer Shoes
Discount Designer Handbags
*BOOKMARK THIS SITE for Updates* Bristol Palin Dancing with the Stars