First Class Fashionista would like to invite you to shop:
Discount Designer Clothes
Discount Designer Shoes
Discount Designer Handbags
*BOOKMARK THIS SITE* Celebrity Fitness Blogs
Janet Jackson's Flat Abs: Celebrity Abs and Fitness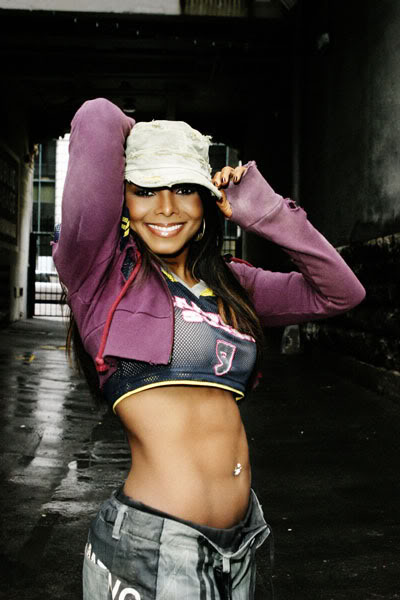 Well it's swimsuit season and we all need a little inspiration. So you want abs like Janet Jackson's? Try the suggested workout below. Don't forget to consult your physician before starting any workout plan.
The workout
1. At least 30 minutes of aerobic activity (your choice) daily and one set of each of the following will tighten and tone your abs.
*Sit-ups
*Crunches (Janet uses a reverse crunch abdominal bar)
*Leg lifts
*Twists
*Bicycles
*Plank
2. Don't forget to eat a balanced diet.