Natural Cellulite Remedies
Reportedly, over a $100 Million a year is spent on products and procedures claiming to help reduce the appearance of cellulite. It has been estimated that 90% of women, young and old, skinny and fat (even celebrities) have cellulite and most of us are looking for a cellulite treatment that really works.
Today, I am excited to share with you a celebrity health and beauty tip to save you money. If you are a coffee drinker, don't throw away those used coffee grinds. Used coffee grinds is a natural cellulite remedy! That's right! Save money by saving those coffee grinds for the shower because coffee is a at home, natural cellulite remedy. How does it work? Open your medicine cabinet and take a closer look at the products you bought which claim to reduce the appearance of cellulite, you'll probably find one of the active ingredients is usually caffeine. The caffeine in the coffee is what works to help reduce the appearance of cellulite…Plus you are recycling and it won't cost you a fortune 🙂
Here's what to do with those used coffee grinds for your cellulite massage:
1. I've read that the used coffee grinds don't have to be mixed with anything, but you can choose to mix the grinds with Vitamin E oil or your favorite moisturizing lotion (Test a small area for allergies).
2. Place the coffee grinds in a container with a lid to avoid a mess.
3. Cover shower drain to prevent clogging.
4. Apply a palm full of the coffee grinds to the affected area and rub in a circular motion.
5. Don't forget to clear the drain.
6. If you are a coffee drinker, you can use fresh grinds daily.
The Result: The cellulite massage will likely improve circulation, helping to reduce the appearance of cellulite.
Disclaimer: Consult your doctor. We do not claim to be health experts. Try at your own risk. Results may vary.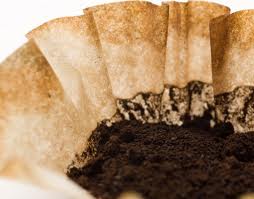 First Class Fashionista would like to invite you to shop:
Discount Designer Clothes
Discount Designer Shoes
Discount Designer Handbags
*BOOKMARK THIS SITE for Updates* Cellulite Home Remedies Coffee Grinds