Looks Like Bethenny is Moving On!
In a recent interview, Bethenny Frankel announced that she will not be coming back to the fourth season of Bravo's hit show, The Real Housewives of New York. The reason for her not returning were made clear, Bethenny Frankel regrets spending the entire time, last season, feuding with former BFF Jill Zarin.
"Last season was scary and painful, and it took all the joy out of it," says Bethenny.
If your already starting to miss Bethenny, Jason and baby Bryn, don't worry she is likely to do a spin-off of her hit show, Bethenny Getting Married, this time about marriage and raising a child. I guess Bethenny Frankel sees no reason to go back to the drama that is the "housewives".
Video Watch: Bret Michaels "Talk Dirty to Me" Concert Live, Plus Meet a Fan Who Wishes She Could Talk Dirty to Bret.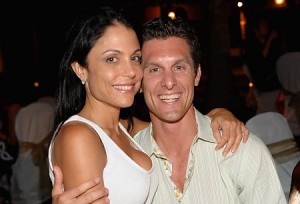 First Class Fashionista would like to invite you to shop:
Discount Designer Clothes
Discount Designer Shoes
Discount Designer Handbags
*BOOKMARK THIS SITE for Updates* Bethenny Frankel Leaving "The Real Housewives of New York"