Taylor Swift is under attack once again, this time by someone who much older than her. According to reports, Kate Hudson's Ex, Chris Robinson, who is 43-years-old and the lead singer of the Black Crowes had a few choice words for Taylor Swift calling her "horrible". When asked by Nylon Guys Magazine what he thought of Taylor Swift, Chris Robinson said it's "embarrassing" that adults would listen to it [Taylor Swift's Music]. Chris went on to add that he hates "packaged acts", especially when a computer does all the work. Chris Robinson says there is no individuality.
"The singing is not about being on key; its about the emotionality," said Chris Robinson.
This is just the latest person to attack Taylor Swift because of her success. Everyone who says her music sucks is just jealous of phenomenal success. Do you agree or disagree?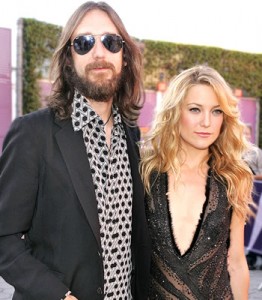 It's all according the the buzz…Here is where you can tell thousands of people what you think. Share a comment with thousands of visitors at FirstClassFashionista.com. Is this First Class Fashionista Hot or Not? *First Class Fashionista is Copyright Protected. First Class Fashionista permits a direct homepage link and credit.

First Class Fashionista would like to invite you to shop:
Discount Designer Clothes
Discount Designer Shoes
Discount Designer Handbags
*BOOKMARK THIS SITE for Updates* Taylor Swift Chris Robinson