Posted at First Class Fashionista
Justin Bieber Almost Gets Arrested for Real- Justin Bieber Assaults An Officer!?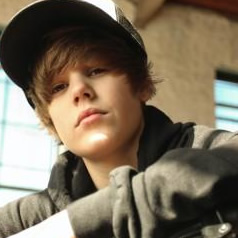 Looks like Justin Bieber almost got arrested for real this time- instead of just in his new role as a guest star on the hit show CSI. Sources say, Justin Bieber was messing around and having fun throwing water balloons at people, until he hit an off-duty officer. The officer, doing crowd control, supposedly was nailed in the crotch after Bieber was allegedly trying to aim at his gun belt.
Word is, after the incident, Justin Bieber hid in his trailer while his bodyguard convinced the officer not to put the 16-year old "baby" in handcuffs. According to further reports, a rep for the state police released a statement saying the star's behavior was "inappropriate," but also confirmed that no further legal action will be taken against Bieber. Good Job Justin Bieber- You were almost arrested for assault on a police officer!

It's all according the the buzz…Here is where you can tell thousands of people what you think. Share a comment with thousands of visitors at FirstClassFashionista.com. Is this First Class Fashionista Hot or Not? *First Class Fashionista is Copyright Protected. First Class Fashionista permits a direct homepage link and credit.

First Class Fashionista would like to invite you to shop:
Discount Designer Clothes
Discount Designer Shoes
Discount Designer Handbags
*BOOKMARK THIS SITE for Updates* Justin Bieber Almost Arrested