Kanye West at Paris Fashion Week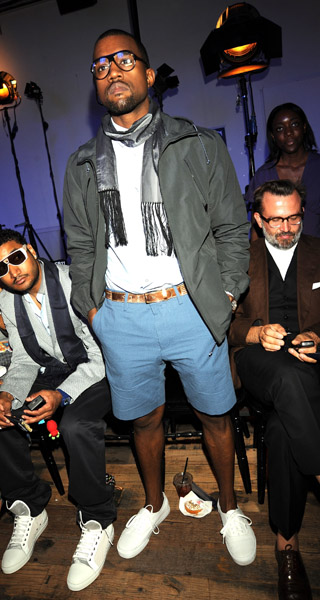 On Sunday, June 29, 2008, rapper Kanye West was spotted at Lanvin Fashion Show in Paris, France. Okay, Kanye. We all know that he is that person you would expect to dress different and over the top; but was this too over the top?
Was this outfit a hit or a miss? Leave a comment. Tell us what you think.