First Class Fashionista would like to invite you to shop:
Discount Designer Clothes
Discount Designer Shoes
Discount Designer Handbags
*BOOKMARK THIS SITE for Updates* BET Awards Fashion Blog
Kanye West ft T-Pain-Best Collaboration-BET Awards 2008: T-Pain's Circus Top Hat and Jacket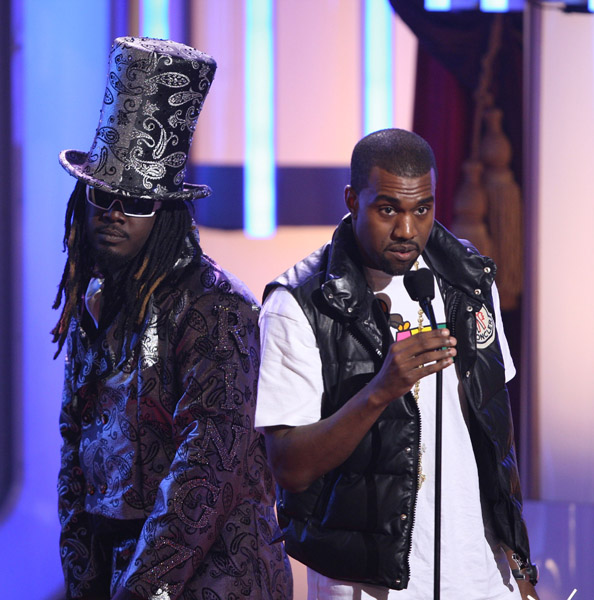 Kanye West and T-Pain received the 2008 BET Award for the song "Good Life" at the Shrine Auditorium on June 24, 2008 in Los Angeles, California.
T-Pain's top hat and jacket was a part of his "Ringleader Man" on stage circus performance, and T-Pain enjoyed wearing the costume so much that he stayed in character for the duration of the show.
"A year ago I couldn't even afford a ticket to get up in here," says T-Pain. Congratulations Kanye West and T-Pain.