Posted at First Class Fashionista
Leann Rimes Explains Why She Was Unfaithful
In a new interview with Shape Magazine, 28-year-old Leann Rimes explains why she cheated on her husband, Dean Shermet, of eight years. Reportedly, Leann Rimes, whose marriage fell apart last year after she began seeing her Lifetime movie costar, Eddie Cibrian, says that she regrets doing what she did.
"I did one of the most selfish things I possibly could do, in hurting someone else," says Leann Rimes about her infamous affair.
Leann went on to explain that "it wasn't a fulfilling marriage for either of us," and that as they grew older, they grew apart". Leann Rimes also says she now knows she can take on anything since she was bashed by the media. Since finalizing her divorce, Leann Rimes moved in with Eddie Cibrian.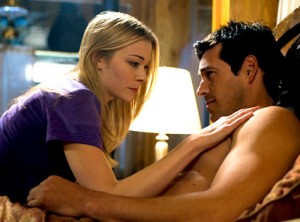 It's all according the the buzz…Here is where you can tell thousands of people what you think. Share a comment with thousands of visitors at FirstClassFashionista.com. Is this First Class Fashionista Hot or Not? *First Class Fashionista is Copyright Protected. First Class Fashionista permits a direct homepage link and credit.

First Class Fashionista would like to invite you to shop:
Discount Designer Clothes
Discount Designer Shoes
Discount Designer Handbags
*BOOKMARK THIS SITE for Updates* What Leann Rimes Says About Her Cheating Scandal