Posted at First Class Fashionista
How did Ricki Lake's Malibu beachfront house catch fire? On Saturday, September 18, 2010, Ricki Lake, former host of the "Ricki Lake Show" and "Hairspray" star, was reportedly trying to refill a portable heater- probably with propane- and somehow the couch caught on fire. Ricki Lake supposedly called 911 from inside the house and then she and her two sons, Sebastian and Owen, along with the family dog quickly exited and was waiting safely outside when the fire department arrived.
Ricki Lake and her two sons were not injured, but the luxury beachfront house was destroyed.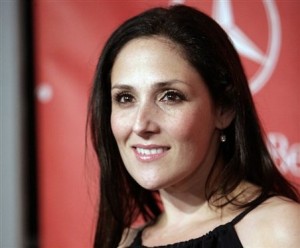 It's all according the the buzz…Here is where you can tell thousands of people what you think. Share a comment with thousands of visitors at FirstClassFashionista.com. Is this First Class Fashionista Hot or Not? *First Class Fashionista is Copyright Protected. First Class Fashionista permits a direct homepage link and credit.

First Class Fashionista would like to invite you to shop:
Discount Designer Clothes
Discount Designer Shoes
Discount Designer Handbags
*BOOKMARK THIS SITE for Updates* Ricki Lake's Beach House Fire