Posted at First Class Fashionista
Katy Perry's Date with Elmo on Sesame Street Canceled!
Katy Perry was scheduled to appear on Sesame Street with Elmo singing a duet of "Hot and Cold," but it was cut from this Monday's season premiere. The reason for the cut was because of parent complaints that Katy Perry was showing too much cleavage in the video. The producer of Sesame Street, Carol-Lynn Parente appeared on Good Morning America this morning to talk about the controversial duet and the reason for cutting the segment.
"We would never produce anything that we thought was inappropriate. We were surprised not only by the amount of feedback but how fast it came in," Carol-Lynn Parente explained.
Parente went on to say that parents' comments were the main reason for the cut saying, "We have a great interactive relationship with our viewers, particularly parents. They trust Sesame Street. We take that seriously and so we viewed a lot of feedback and made what we thought was an appropriate decision".
Katy Perry didn't seem too upset with the cut and went on twitter to state "Wow, looks like my playdate with Elmo has been cut short".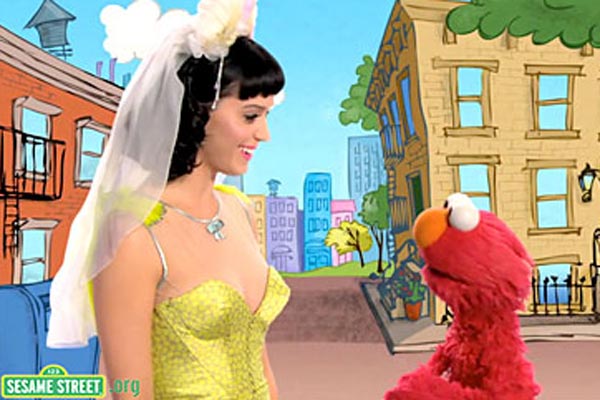 It's all according the the buzz…Here is where you can tell thousands of people what you think. Share a comment with thousands of visitors at FirstClassFashionista.com. Is this First Class Fashionista Hot or Not? *First Class Fashionista is Copyright Protected. First Class Fashionista permits a direct homepage link and credit.

First Class Fashionista would like to invite you to shop:
Discount Designer Clothes
Discount Designer Shoes
Discount Designer Handbags
*BOOKMARK THIS SITE for Updates* Katy Perry on Sesame Street