Posted at "First Class Fashionista" *Also Find Us On TV.com
Looks like all the negative tabloid rumors about Leann Rimes and Eddie Cibrian should be put to rest, and be replaced with new exciting gossip and news. After cheating on their spouses and filing for divorce, Eddie Cibrian and Leann Rimes are engaged to be married. The happy news didn't end up on magazine covers, but the couple posted a twit pic of the exact moment when Eddie popped the question. The only thing about this rumor is that it is so false! The happy couple are not really engaged, and Eddie and Leann posted the picture as a trick for Halloween.
Leann Rimes' rep assured us that "this was just in Halloween fun with the Jack the Ripper prop in the background", she said in a released statement. After posting the picture, Leann went on Twitter to clear up the rumors and say that Eddie Cibrian is way more romantic than to propose to her in front of a Jack the Ripper background. They pulled the trick because of the recent rumors that have been going around that they were engaged, and "we thought we'd have a little fun".
Even though the "Leann Rimes and Eddie Cibrian engaged" rumor it's not true, I think most of us are hoping that it will happen eventually one day!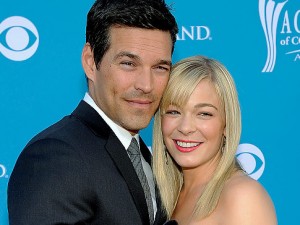 It's all according the the buzz…Here is where you can tell thousands of people what you think. Share a comment with thousands of visitors at FirstClassFashionista.com. Is this First Class Fashionista Hot or Not? *First Class Fashionista is Copyright Protected. First Class Fashionista permits a direct homepage link and credit.

First Class Fashionista would like to invite you to shop:
Discount Designer Clothes
Discount Designer Shoes
Discount Designer Handbags
*BOOKMARK THIS SITE for Updates* Leann Rimes and Eddie Cibrian Engaged